Josie Littlepage, CSEP
Owner + Producer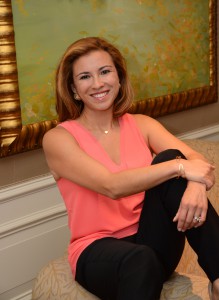 With two decades of experience with planning and producing events, Josie Littlepage has developed a passion for creating beautiful and lasting memories. Josie began her event planning career in 1996 at the Summer Olympic Games in Atlanta, where she was responsible for overseeing a multitude of high level and high exposure extravaganzas for an elite-level corporate sponsor. Because of the global nature of the games, she was tasked with dazzling both her clients and their guests who consisted of an international array of business leaders, celebrities, sports legends and politicians.
The next few years she operated events throughout the world as well as learning and sharing ideas with other cultures. Josie continued working as an event producer in the highly competitive San Francisco Bay Area market. In 2002 she returned to Saint Louis and implemented the business plan for Cosmopolitan Events. The company first took shape in a spare bedroom in the apartment she shared with her husband Tom. After applying her elegant touch, unique perspectives and a stellar reputation industry wide, she has moved and expanded Cosmopolitan Events three times and now is located in beautiful Old Orchard area of Webster Groves.
Josie lives in Saint Louis with her husband Tom and their two daughters, Cooper and Lucie. She stays highly connected in Saint Louis as both a citizen and business owner. Josie is involved in many community projects, specifically St. Louis Effort for Aids and the Peruvian-American Medical Society where she contributes her time, translates during medical missions abroad, and assists with many of the organizations' endeavors. Josie also has dedicated many years on the board of the International Special Events Society-St. Louis Chapter, where she has held several positions including President, and dedicates her charitable energies to her alma mater, Villa Duchesne where she is on the Philanthropic Engagement Committee. Josie currently is one of only 380 Certified Special Event Professionals in the world.