Micro Wedding Magic: Krissy & Chris
In the midst of jumping into the new covid-world of wedding planning, Cosmopolitan Events had the pleasure of working with Krissy and Chris for their Labor Day Weekend Micro Wedding Ceremony and Reception.
With the vision of a large and lavish Wedding Day, Krissy and Chris had to make the tough decision amidst the pandemic guidelines to downsize their wedding day plans to a small and intimate micro celebration. To ensure they have the opportunity to celebrate their marriage with extended family and friends they will host a larger celebration in the upcoming year.
Although the plans had changed for Krissy and Chris, through beautiful details and thoughtful touches their wedding day was something memorable for newlyweds and their close friends and family alike.
The Jewel Box served as an amazing and eye catching backdrop for the wedding ceremony.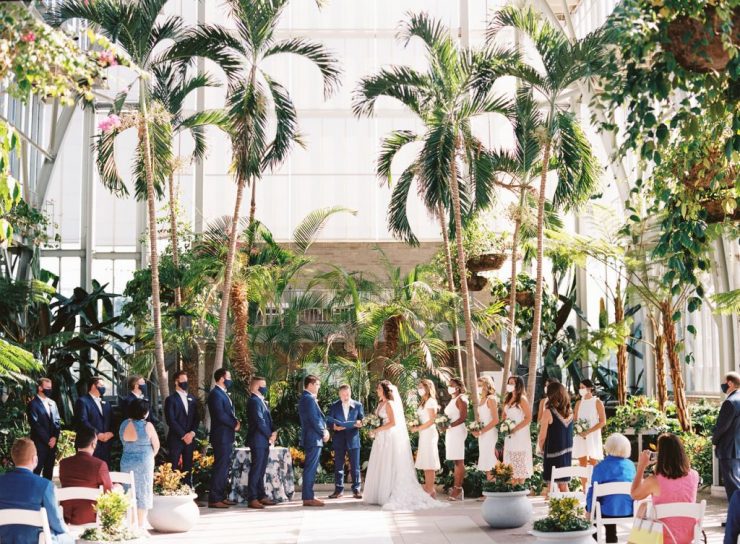 Their special day continued in The Seven Gables Inn courtyard with a cocktail hour and seated dinner complete with a Live Painter to capture the memory on canvas.
Abigail Christine Designs and Belli Fiori helped turn the courtyard into a bright and beautiful space with custom designs for Krissy and Chris to mingle with their guests.
Guests enjoyed delicious Hank's Cheesecake Wedding Cake and received a S'mores kit to "toast" the bride and groom.
Artist Matt Miller painted the reception in real-time for guests to view the progress and the newlyweds kept the completed painting of their special day.
Krissy and Chris were able to celebrate their intimate Micro Wedding with a stunning Jewel Box ceremony followed by a memorable night of dinner, dancing, and unique and beautiful details.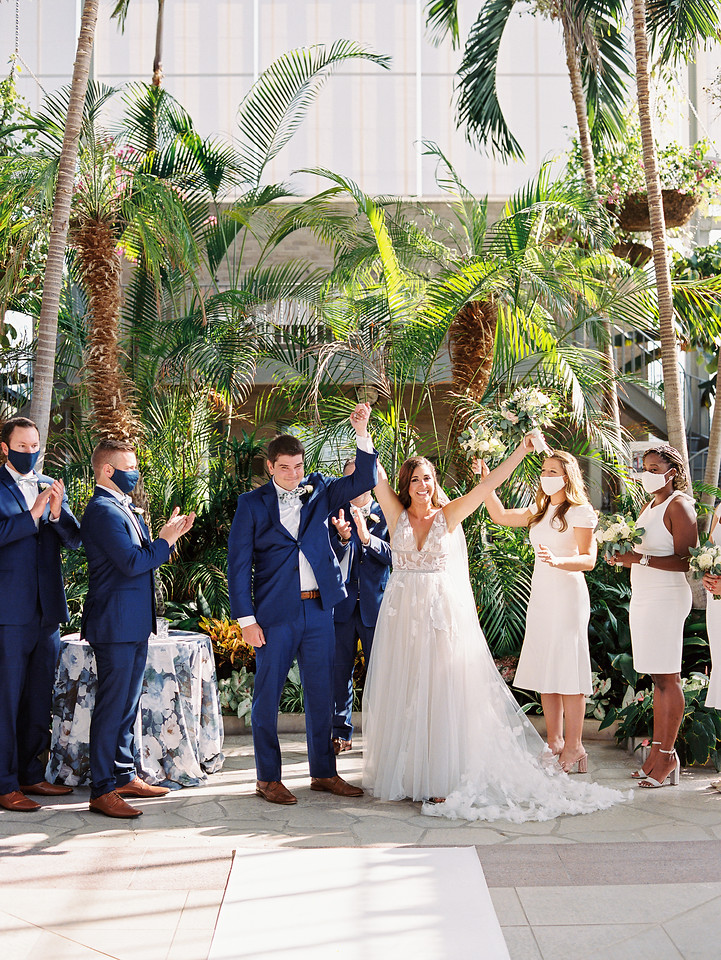 Ceremony: Jewel Box
Reception: Seven Gables Inn
Photographer: Mike Cassimatis Photography
Videographer: Gaadt Productions
Live Event Paint: Matt Miller
Florist: Belli Fiori
Transportation: Best Transportation
Ceremony Musicians: Rosewood Ensemble
Day of Wedding Stationery: Abigail Christine Design
Hair Stylist & Makeup Artist: Daniellestyle
Cake Designer: Hank's Cheesecake